After more than 20 years in Malaysia, Fine Paper Takeo (M) Sdn Bhd continue to grow and lead the industry. Establish in 1997 with its first office cum warehouse in Kuala Lumpur, today it has 3 offices and 4 point of sales (POS) outlets in Malaysia, mainly Northern, Central and Southern region.

In addition to being a paper specialist, we are providing convenient and easy access to our customers now.



Besides of our commitment in providing high quality products and ensuring the responsible usage of forest resources in our operation, we are now providing additional platform to our customers. We establish digital media and support it by point of sales outlets for our customer convenient, quality and education reference. This outlets serve as our mini warehouse, pick up point, product and education reference where our customers can verify the product.

Customer satisfaction continues to be the heart of Fine Paper Takeo (M) Sdn Bhd. We shall constantly upgrade our digital media and establish more point of sales outlets for the convenient of our customers in the future.

Our vision is to promote culture and identify the essence of paper as the basis of the communication.

Our mission is to provide the matchless quality of fine paper as convenient as possible.

OUR AWARDS

• SIN CHEW BUSINESS EXCELLENCE AWARDS • SUPPORTING PARTNER YEAR 2013, 2014, 2015, 2016, 2017, 2018, 2019
• CSR EXCELLENCE AWARD YEAR 2013
• PRODUCT AND SERVICE EXCELLENCE AWARD YEAR 2014 & 2016
• RETAIL EXCELLENCE AWARD YEAR 2015
• BUSINESS SUSTAINABILITY EXCELLENCE AWARD YEAR 2016
• SAHABAT NEGARA SME AWARD YEAR 2015
• MAWN, PASSION COMMITMENT ENTERPRENEUR AWARDS YEAR 2014
• MALAYSIA CHINA SILK ROAD INTERNATIONAL GOODWILL AMBASSADOR AWARD 2016
• NANYANG GOLDEN EAGLE AWARD 2016
• CERTIFIED BY THE FOREST STEWARDSHIP COUNCIL (FSC) IN YEAR 2008



Skynet Worldwide (M) Sdn Bhd
SKYNET is a courier company with an enviable track record of one of the leading courier companies in Malaysia. SKYNET is a truly Malaysian company, which was incorporated in 1992. In 1996, Mr Peter Ng took stewardship as Managing Director of SKYNET and has built SKYNET from strength to strength till date. SKYNET was initially headquartered in a 20,000 sq ft facility in Petaling Jaya, where in 2009, SKYNET relocated to a larger facility having almost 105,000 sq ft space in Subang Jaya. This relocation was to ensure the sustainability of the business and to adapt to the enlarging market and changing market environment.

Further to that, in order to be able to serve our customers better and to improve efficiency, SKYNET further took up another 3 units of warehouse facility to function as a Depot in Klang Valley. This additional 100,000 sq ft space was necessary in order to help facilitate the rising growth of the E-Commerce platform.

SKYNET offers many different types of services to suit its clientele demands, being Pick Up & Delivery Services, Diplomat Services, Security Handling, Air Freight, Sea Freight, Cash On Delivery and Warehousing. With Technology at the heart of SKYNET, we offer real time tracking, Online Reverse Order, Online Delivery Request, Online Pick Up Booking, and SKYNET GO (Mobile app). SKYNET is also fully accredited with ISO certification.

SKYNET has a huge potential growth of E-Commerce in Asia due to a very strong international presence via cooperation with DPEX Worldwide, an established Express and E-Commerce service provider in Asia. SKYNET is positioned and poised to be the leading total solutions provider in the region. As such, Skynet consistently strives to achieve its motto: Fast, Accurate & Reliable.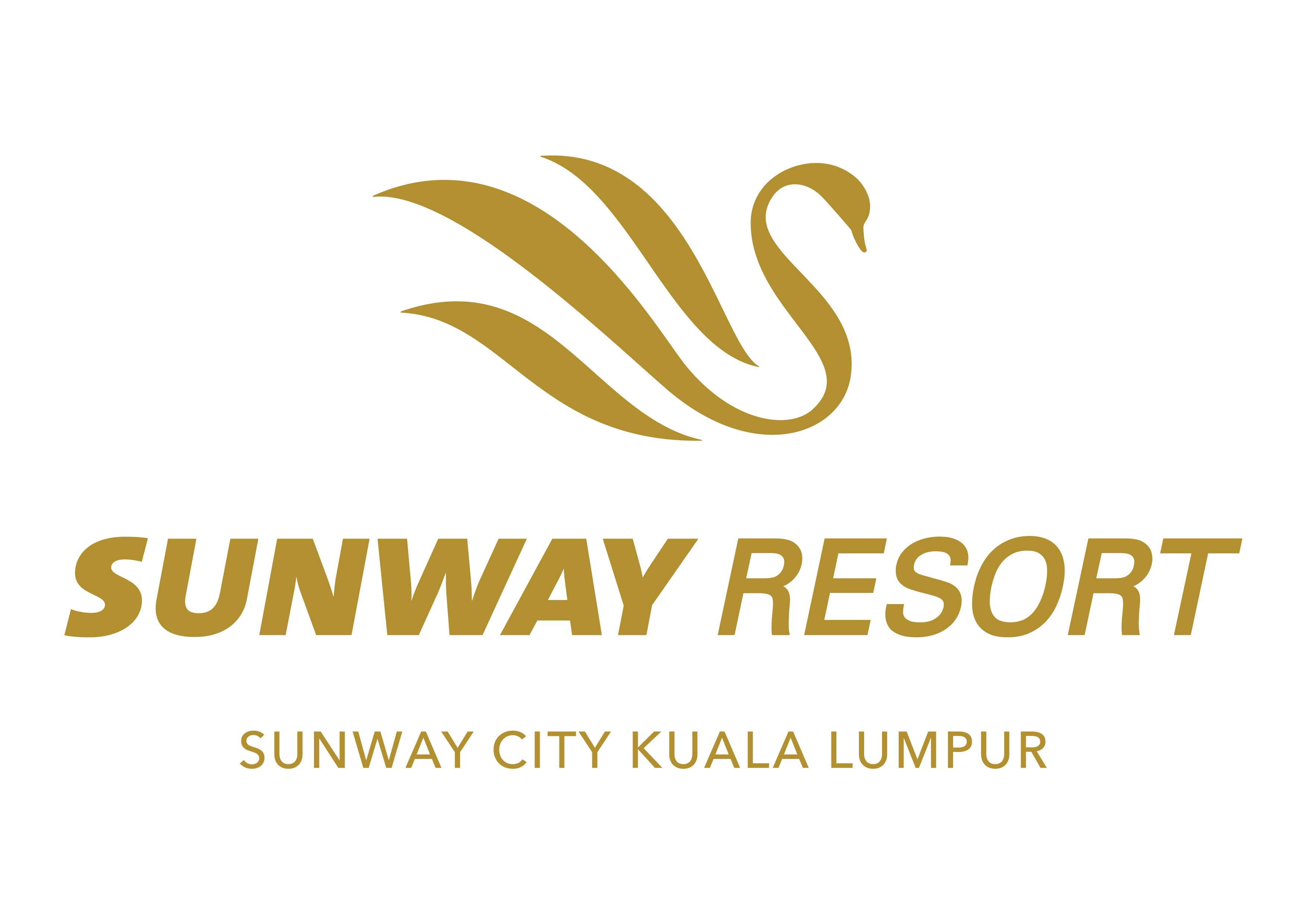 Sunway Resort – A Kuala Lumpur Icon
Step into a spectacular world of business, leisure and culinary wonders at Sunway Resort, a luxury 5-star hotel presenting 477 environmentally-friendly and bespoke room categories fitted with state-of-the-art technology, leading digital solutions and home to Malaysia's first Gordon Ramsay Bar & Grill - the world-renowned and global culinary powerhouse's first concept outside of London.

Located in the heart of Sunway City Kuala Lumpur, Malaysia's premier entertainment and hospitality destination, just 35 minutes from Kuala Lumpur International Airport (KLIA) and 25 minutes to the city centre, this vibrant 800-acre self-contained iconic landmark seamlessly integrates a cluster of three (3) hotels - including Sunway Hotel Pyramid and Sunway Hotel Clio, a conference and convention centre, a theme park, a mega shopping and entertainment mall, medical centre, educational facilities and a multitude of distinctive business and leisure facilities for an all-inclusive experience and convenience.

Asia's most outstanding events are also created in Sunway City, with comprehensive meeting and event facilities featuring worldclass spaces. From international conferences and exhibitions, brainstorming sessions in fully-equipped meeting rooms and intensive teambuilding at Sunway Lagoon, to hosting exclusive corporate dinners, we've got what it takes to create exceptional memories to last a lifetime for you and your guests.