OGAWA reaches new heights with AI massage chair proven to improve blood circulation and sleep quality.

In this day and age, it doesn't even matter how old you are or what you do. We all tend to have extremely busy lives as the demands of living increase. Lengthy commute, work-life imbalance, inflation, climate change - these are just some of the issues associated with our daily realities today. Burnout is now a normalcy, experienced by a large portion of the workforce.

What is craved by many is a way to completely and utterly relax, which is why unhealthy coping mechanisms like smoking and drinking become popular. OGAWA understands this need and addresses it in a simple way: precise and high-powered massages for utmost relaxation.

The Master Drive AI 2.0, OGAWA's outstanding new masterpiece can perform 5,184 different massage combinations thanks to artificial intelligence (AI). Your body's particular demands are immediately identified and analysed by a cutting-edge Health Tracker & Scanner™ Technology and the AI-Powered Automated Analyst which chooses the most effective massage combinations for you based on the information.

Maximising smart technology, this massage chair features Facial Recognition and Voice Command Control, able to communicate with you directly in either Chinese or English thanks to the OGAWA AI Personal Assistant. It is continually getting to know you and your health profile in order to provide the optimum massage solution catered to your needs.

OGAWA's confidence in their machine spurred them to spark a collaboration with Universiti Malaya to find out exactly how much impact the Master Drive AI 2.0 has on consumers. The results? Blood circulation was improved by 81% with the M.6 Deep Tissue Program while the M.6 Sweet Dream Program helped 88% improved their sleep quality. According to Kantar's survey, 77% of people think OGAWA is a reliable brand while 89% say OGAWA is their preferred brand.

OGAWA's technological prowess has been solidified by their recent win at the Sin Chew Business Excellence Awards in 2021.






Advansia started operations in 2007 and since then has been established as one of the leading local generic agrochemicals companies in Malaysia.
With the business slogan of "International Standards, Local Prices", the company consistently provides high quality and innovative products with reasonable prices to local farmers and plantation companies.
To further enhance their Advansia Integrated Crop Solutions(AICS), Advansia also invested into various businesses which include seeds, bio-stimulants, foliar fertilisers and drones in order to assist farmers in increasing yield, enhancing crop quality and improving their quality of life.
While growing its business locally, Advansia has expanded its market presence to Indonesia, Myanmar and Bangladesh. The company entered the Indonesia market in 2011 and currently markets more than 50 products with a workforce of over 160 employees covering all agricultural areas in Indonesia.
In 2019, Advansia ventured into Myanmar and similarly offered the farmers a series of cost effective products to improve their yield. With professional knowledge and experience gained on crop protection and production, the company will start its operation in Bangladesh soon.
Advansia strives to be one of the leading agrochemicals companies in Asia that delivers innovative and cost effective AICS that enhance stakeholders' value.
自2007年,Advansia成长为大马农药领域的先驱。配合"国际规格,本土价格"的口号,Advansia持续以合理价提供优质与创新的产品予本地农民和种植公司。
为提升"Advansia综合性作物解决方案"(AICS),Advansia多元化旗下业务,涵盖种子、植物生长活化剂、化肥及无人机,以助农民增加收成、提升农作物品质和改善生活素质。
Advansia于2011年进军印尼市场,目前在当地营销逾50种产品,而团队成员多达160人。Advansia于2019年以系列优质产品进军缅甸;而孟加拉的业务将在2022年杪正式运营。
Advansia放眼成为亚洲首屈一指的农药及农基品企业,以透过创新和具成本效益的AICS,协助提升所有领域相关者的价值。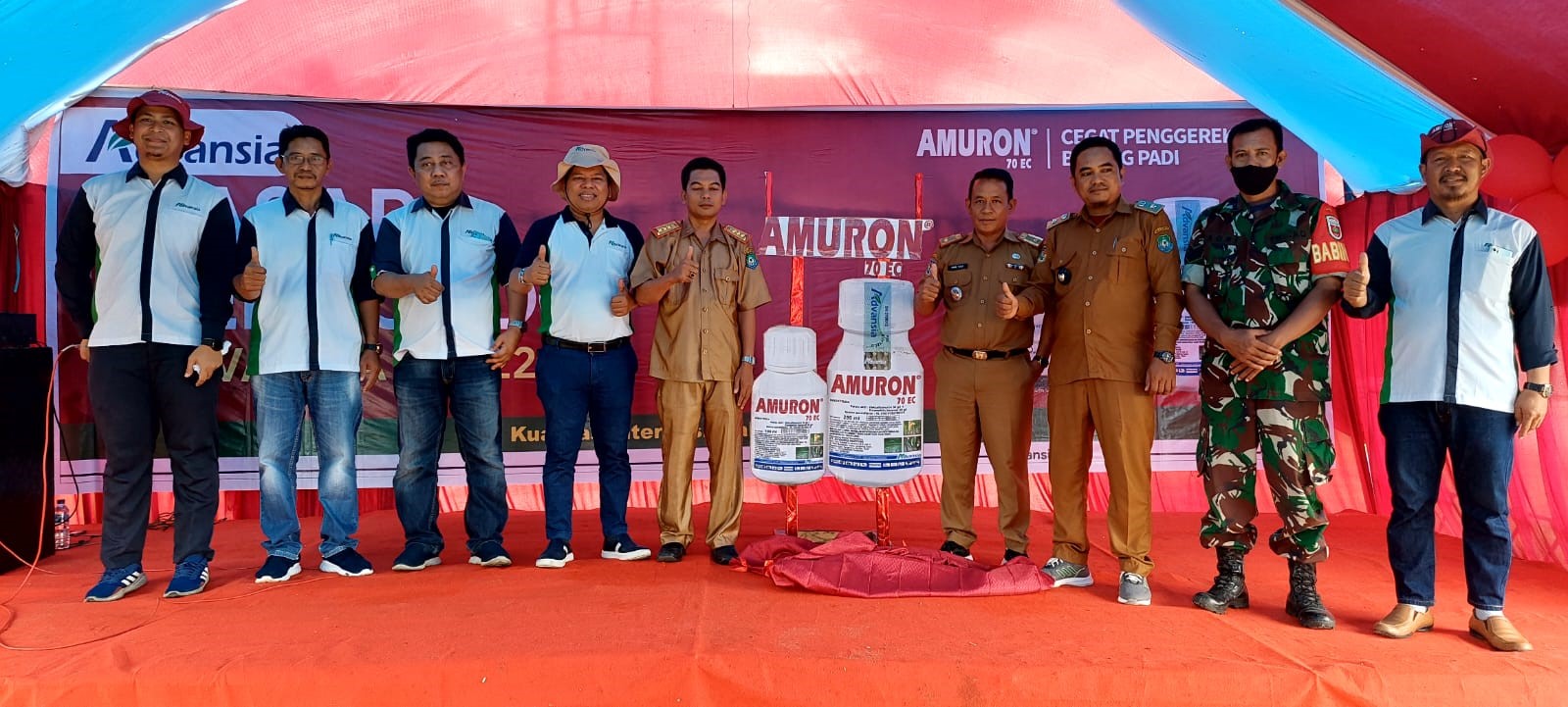 Advansia recently launched a new product for the Indonesian market. Advansia expanded to Indonesia in 2011 and continued to post commendable growth.

Advansia在2011年打入印尼市场,并持续交出亮眼表现。图为Advansia在印尼为新产品举办推介礼。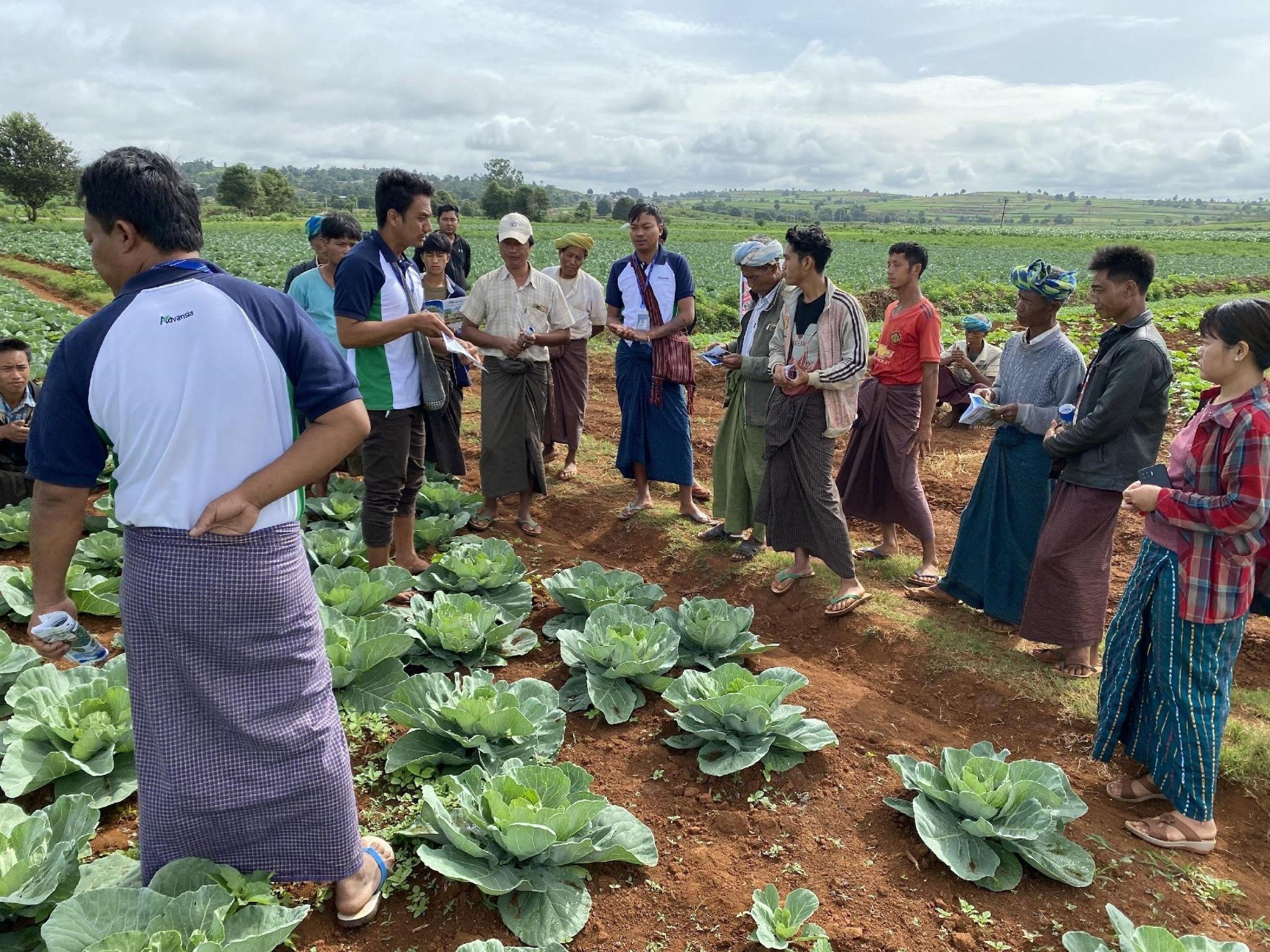 A farmer field day organised by Advansia in Aung Ban, Myanmar. Advansia started its business operations in Myanmar in January 2019, offering farmers a series of cost effective products.

Advansia于2019年1月进军缅甸,为农民提供系列具成本效益的产品。图为Advansia团队与农民在缅甸昂班展开实地考察